Caroline, while always praying and hoping to meet her future spouse, never stopped pursuing her dreams. After graduating from Cornell with an architecture degree and spending years in NYC working, she realized she had another calling. She moved to Washington D.C. to attend Georgetown and finish her nursing degree, but also, as fate would have it, Maxime moved from Rome to D.C. that very same month. A friend of Caroline's met Maxime at a business dinner and when she found out he was not only a really great guy but single, too, she made it her mission to introduce them to one another. Their friendship grew into love, and after years of watching her friends and siblings marry, Caroline's day arrived – and I know she would say he was worth the wait.
Everything about their day was just like Caroline, classic, understated elegance.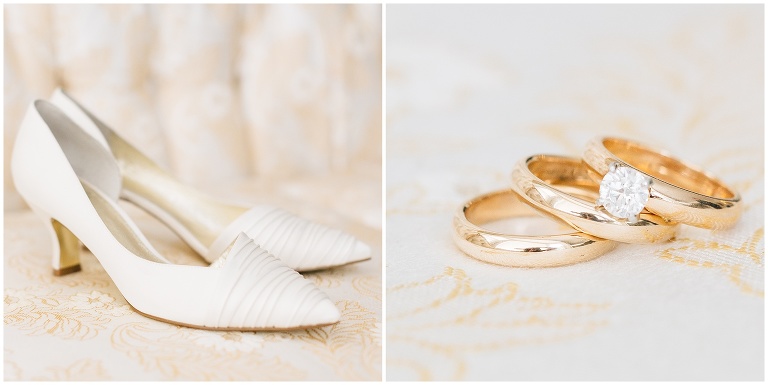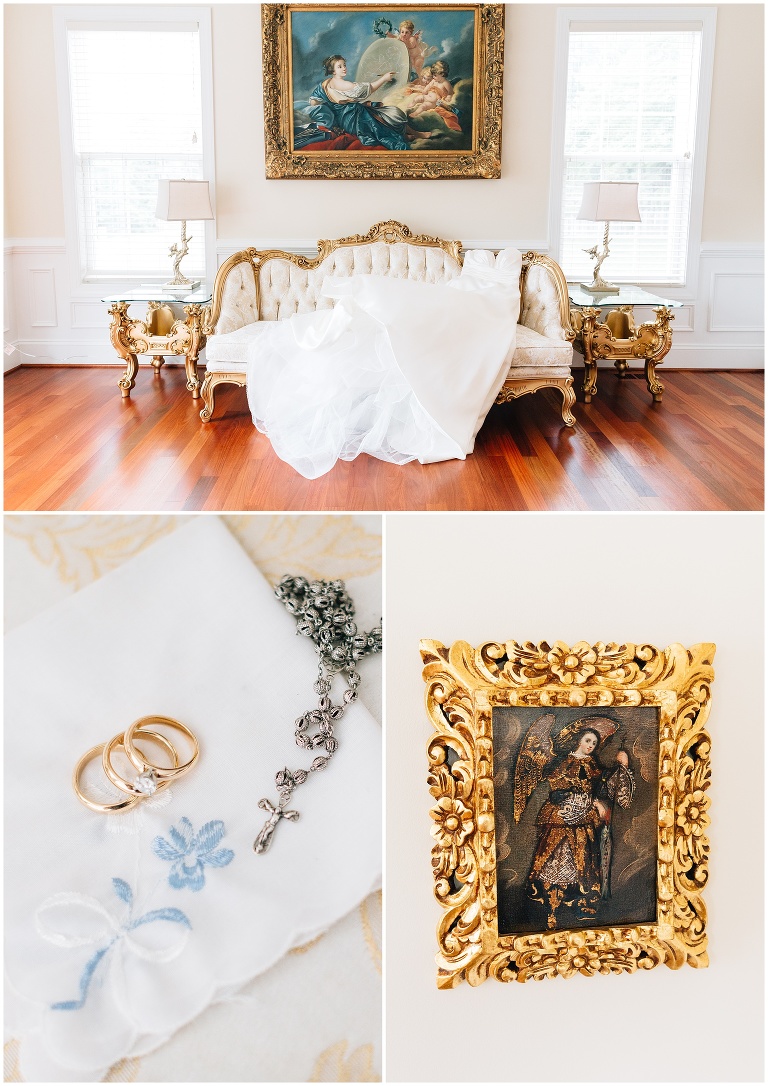 Caroline's family stayed in a home together the week before the wedding, so come wedding day, it was bustling with activity.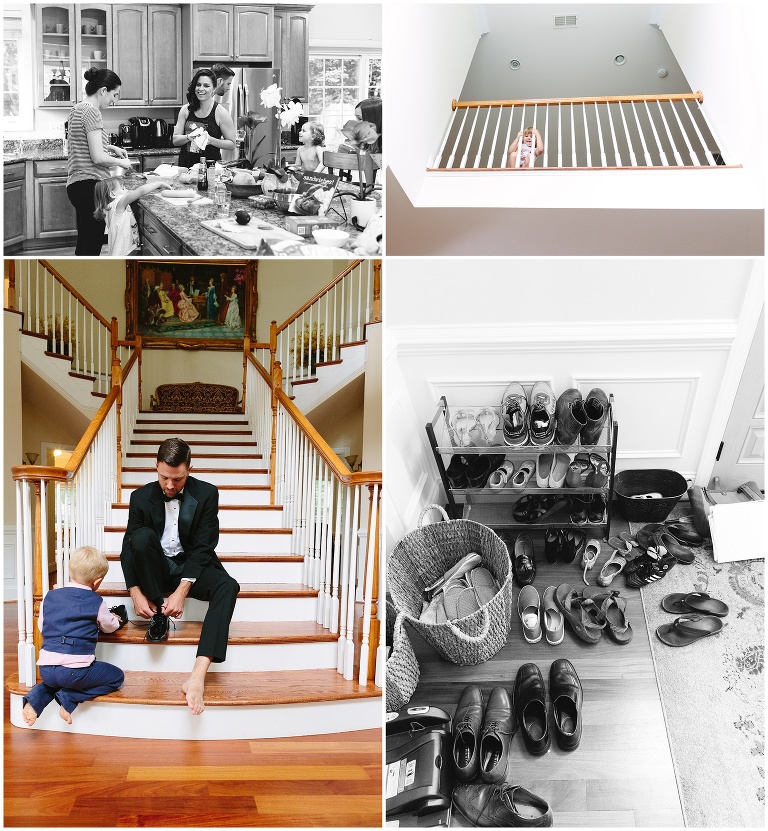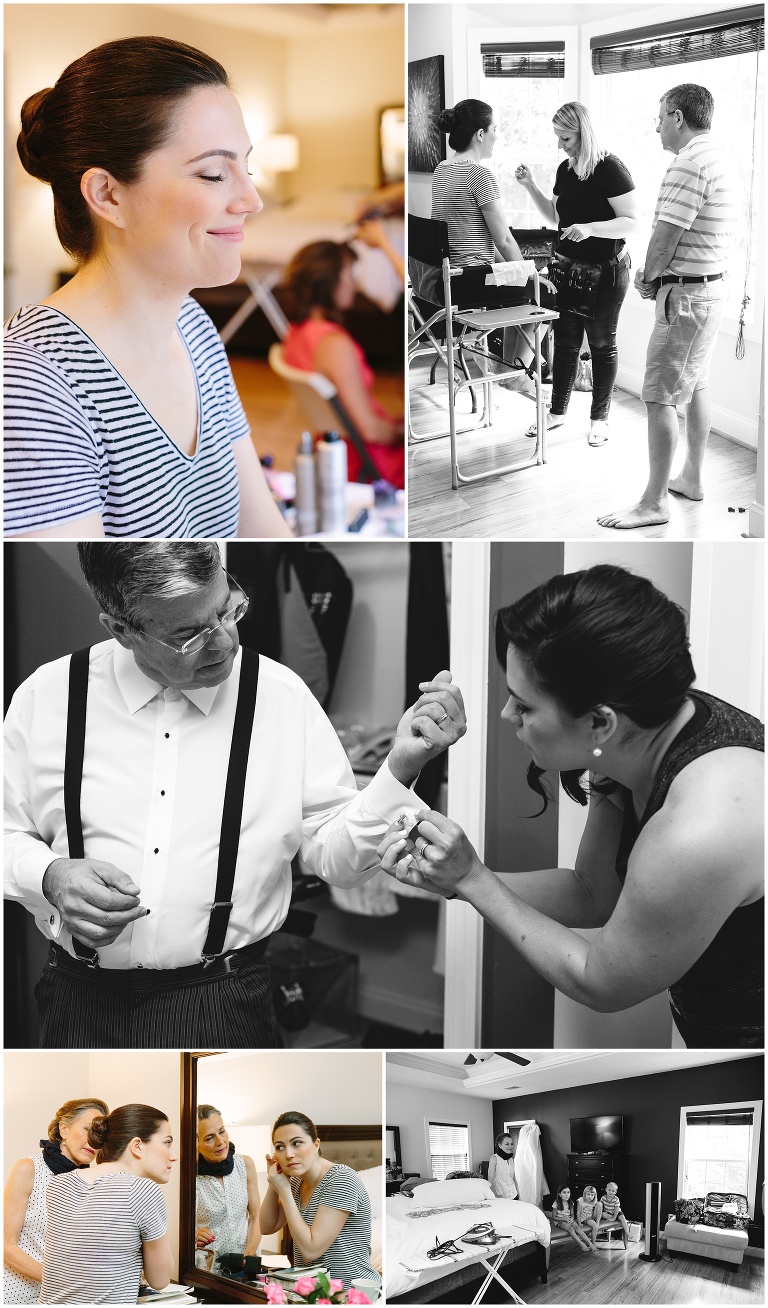 I have lots of favorite moments from the day, but this was the first. Caroline and her dad practicing their dance in the living room.
Caroline's nieces reaction when she came down the stair in her dress was PRICELESS.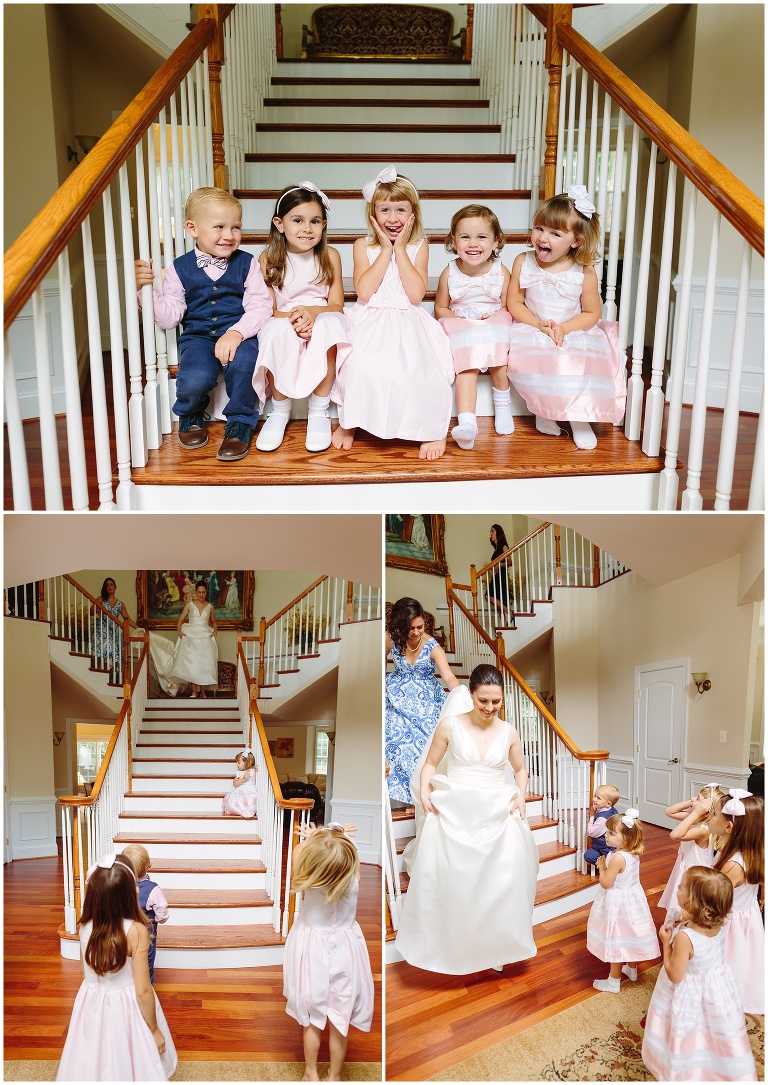 Meanwhile, the groom is caffeinated and ready to get married!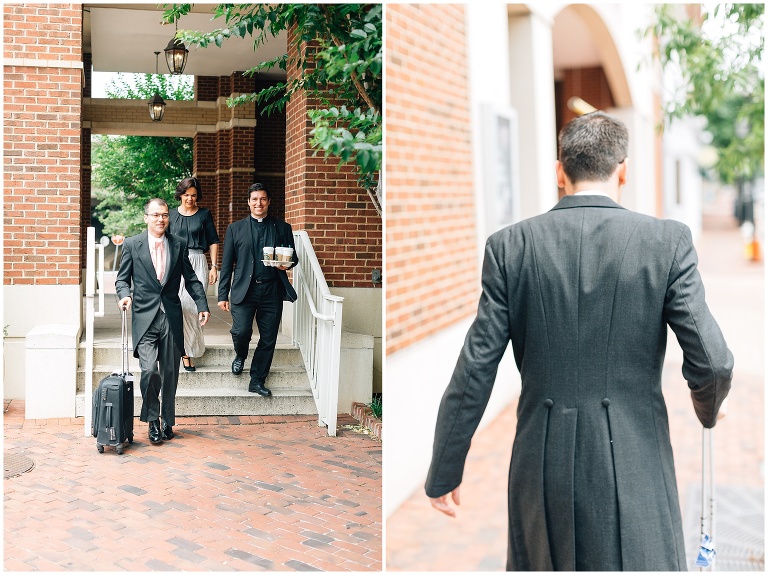 Caroline wore her sister's veil, and these moments before the ceremony were teary and special.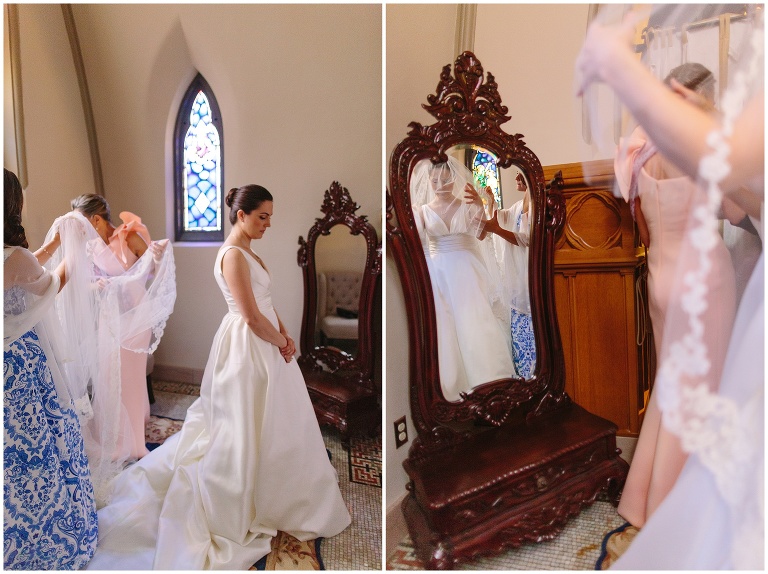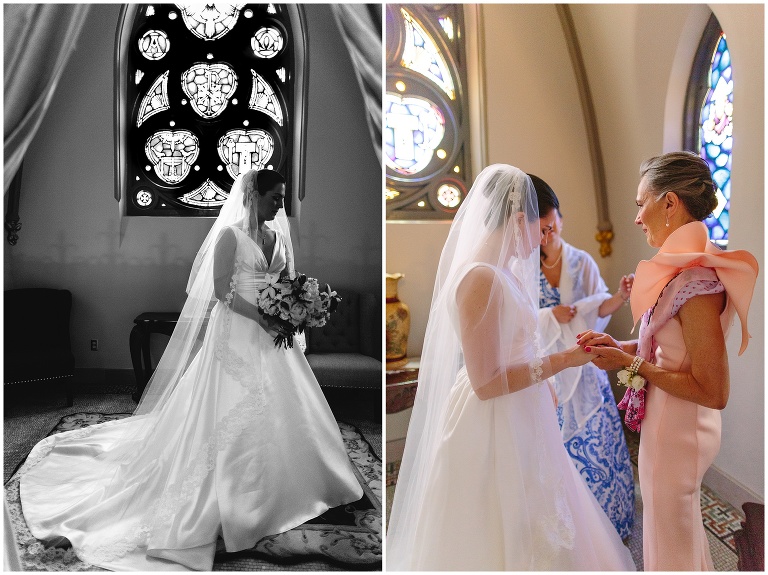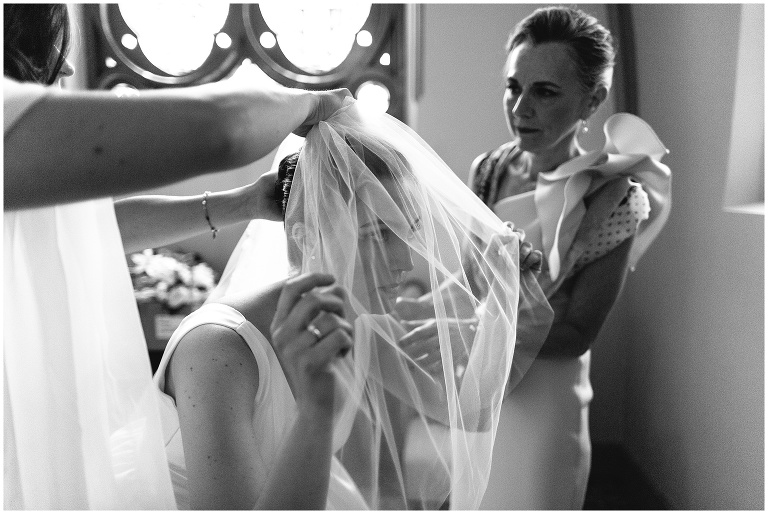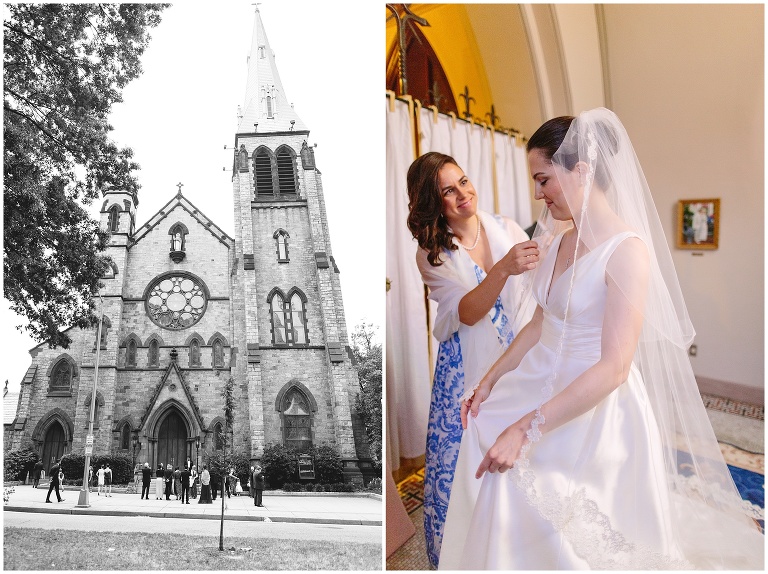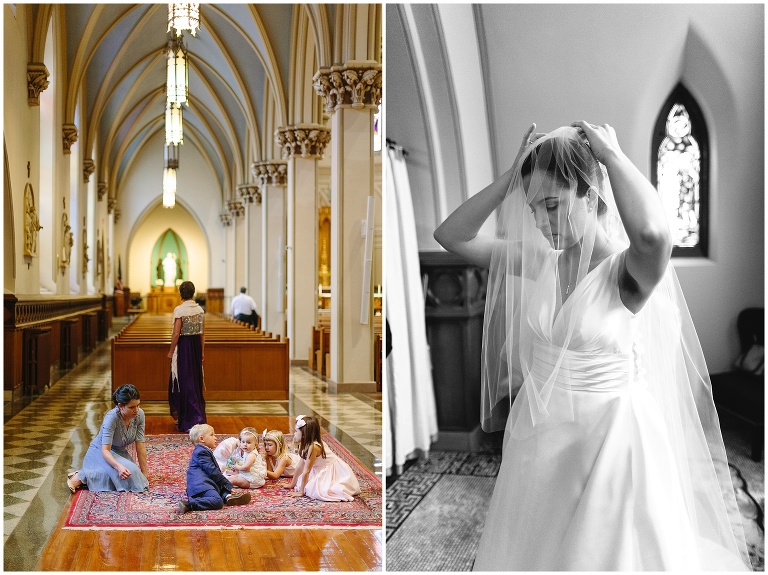 The gorgeous Nuptial Mass was held at the historic St. Dominic Church.


This is one of favorite images from the day!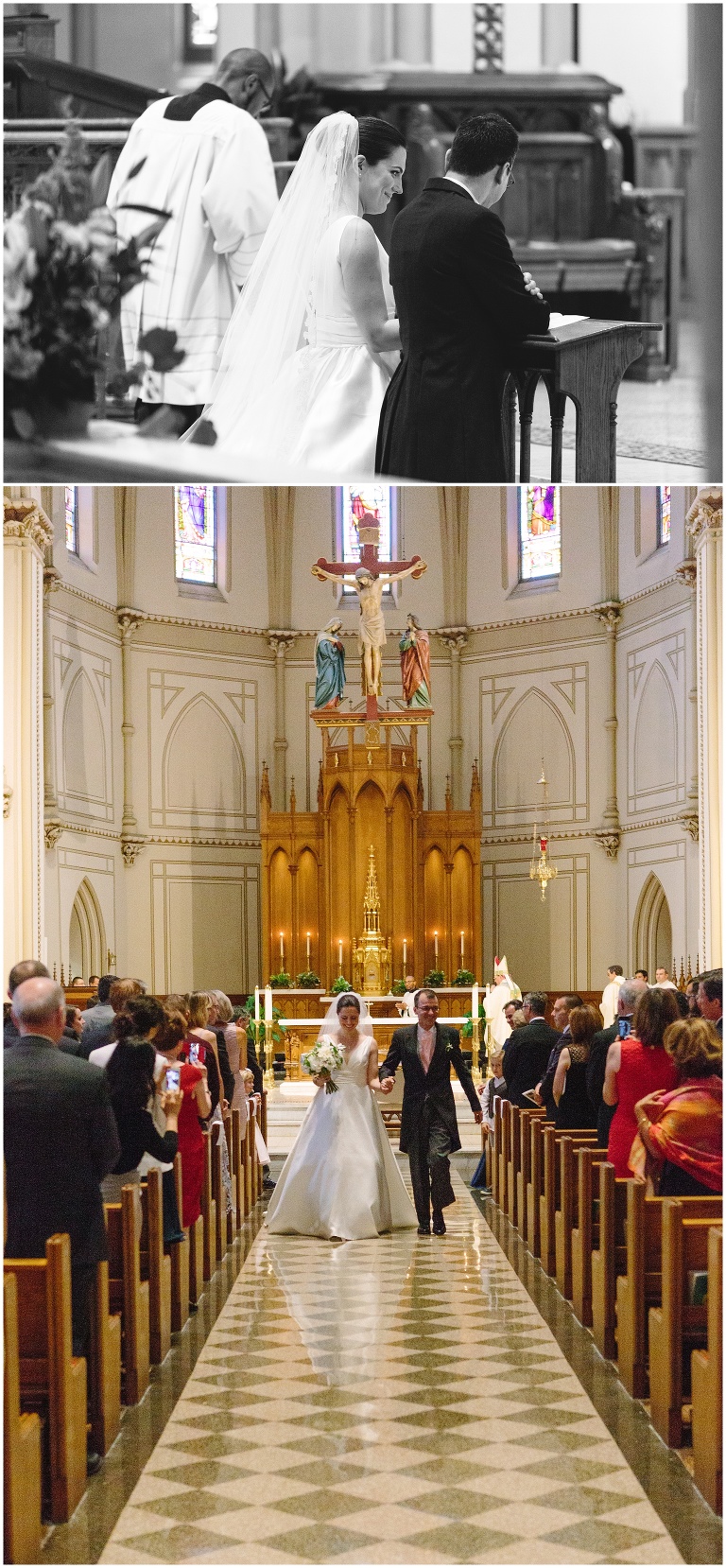 In French tradition, the exit out the doors of the church is significant – I LOVE that!

All day long, rain threatened. The forecast called for rain starting right around the time of the wedding, but when we started family photos at Oxon Hill Manor, the sun peeked through!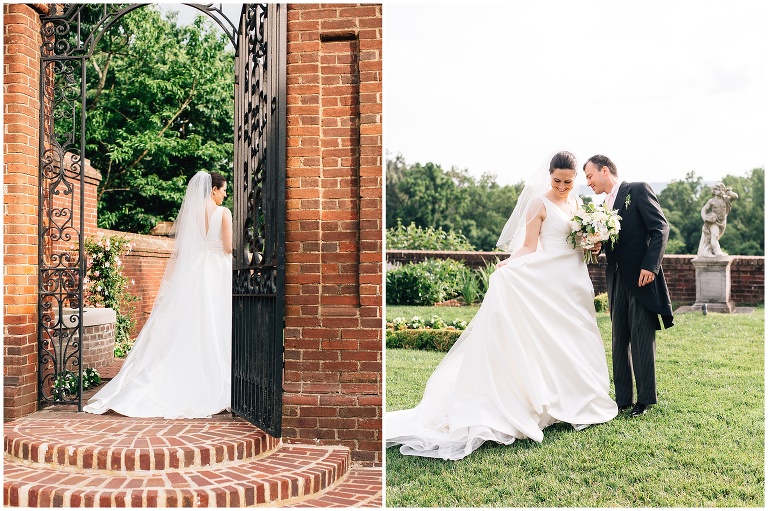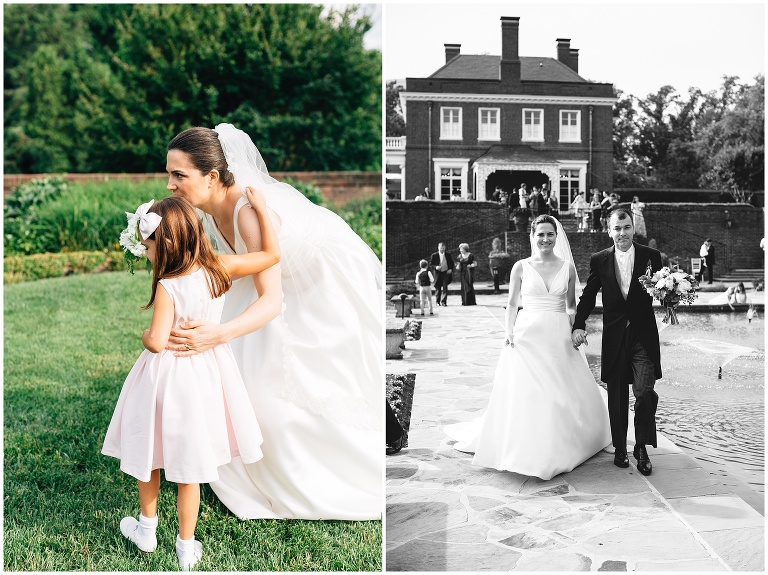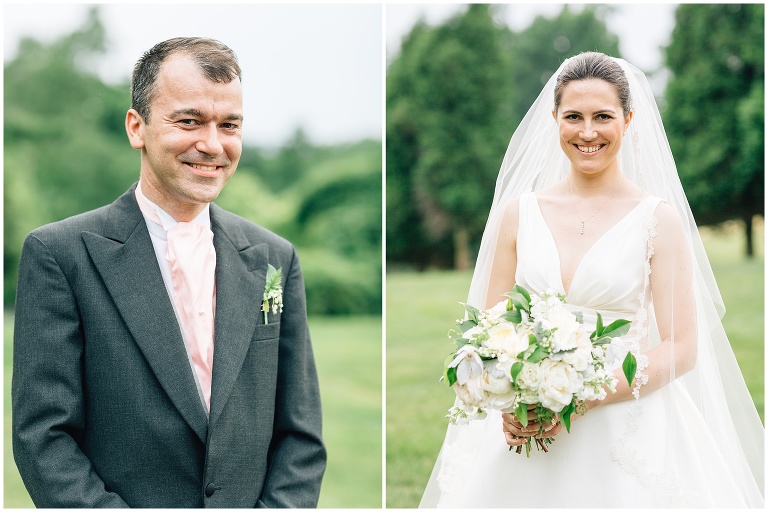 This setting was magical. It felt like we were in the English countryside.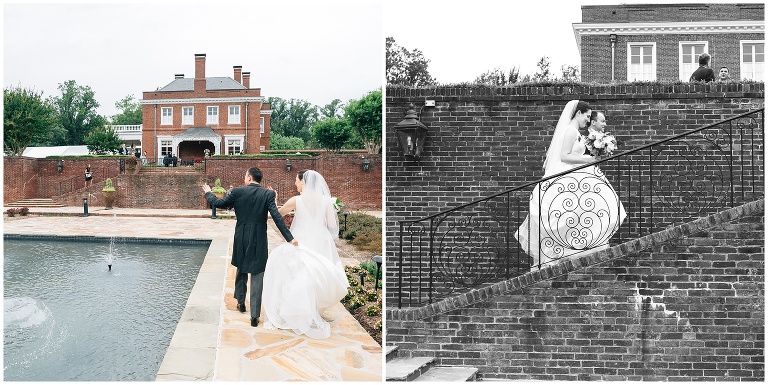 Stunning tented reception, and the rain held off until after dinner.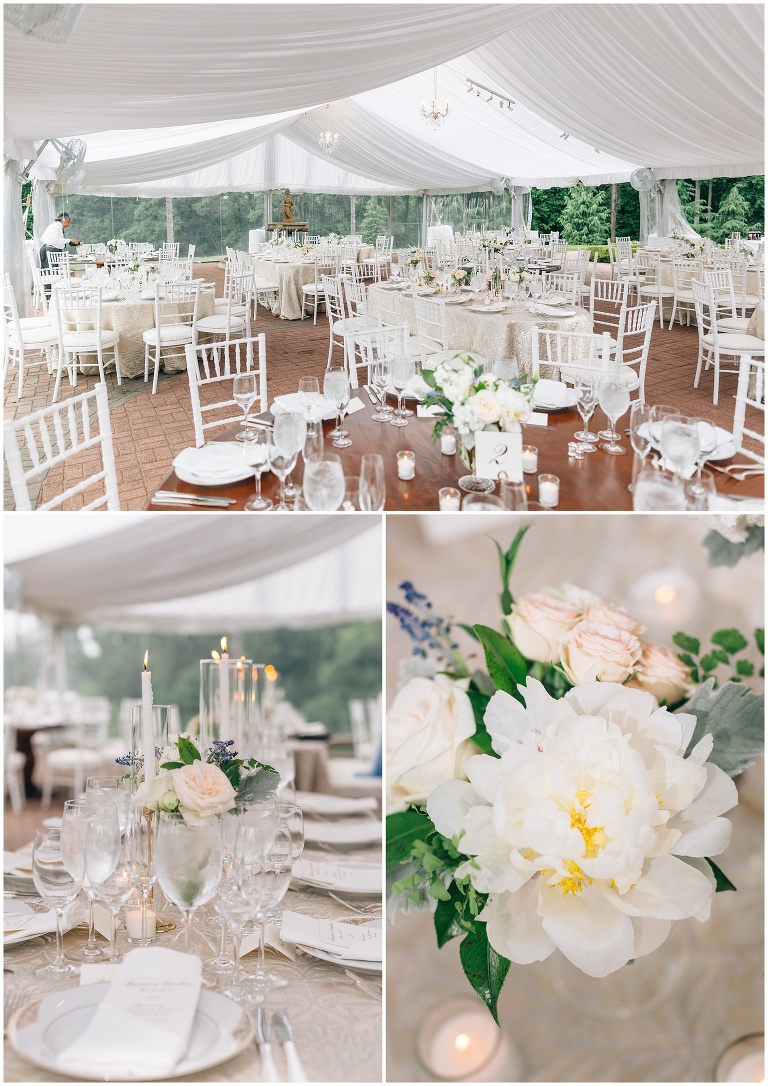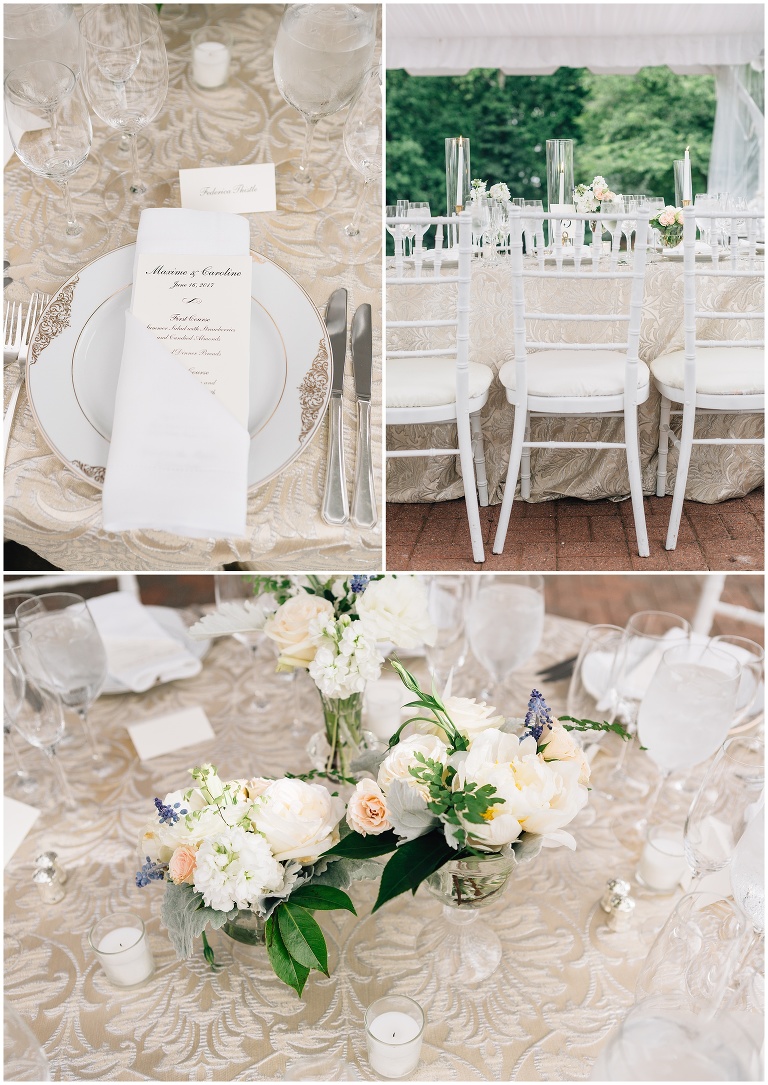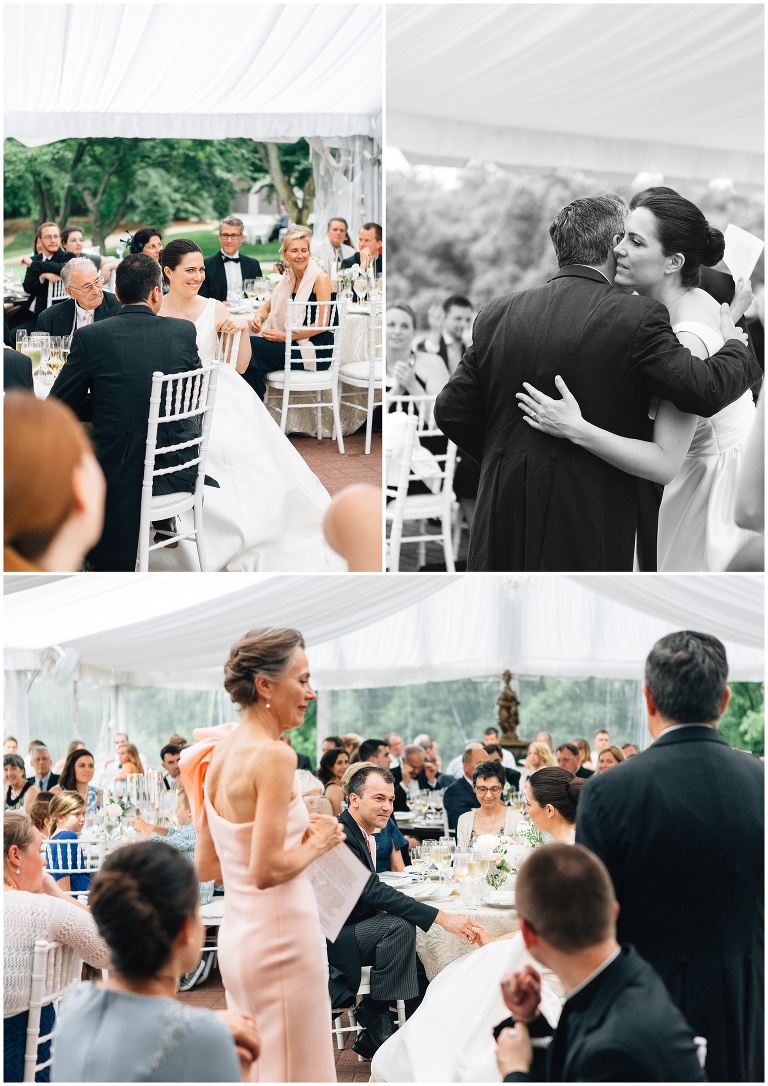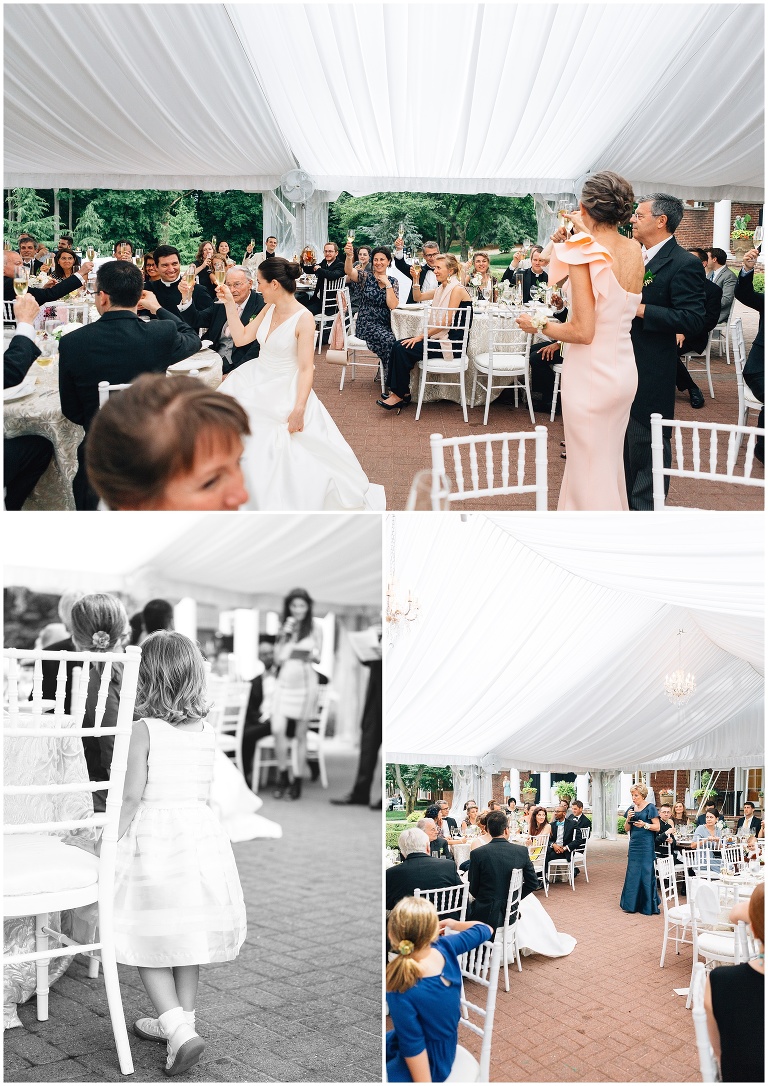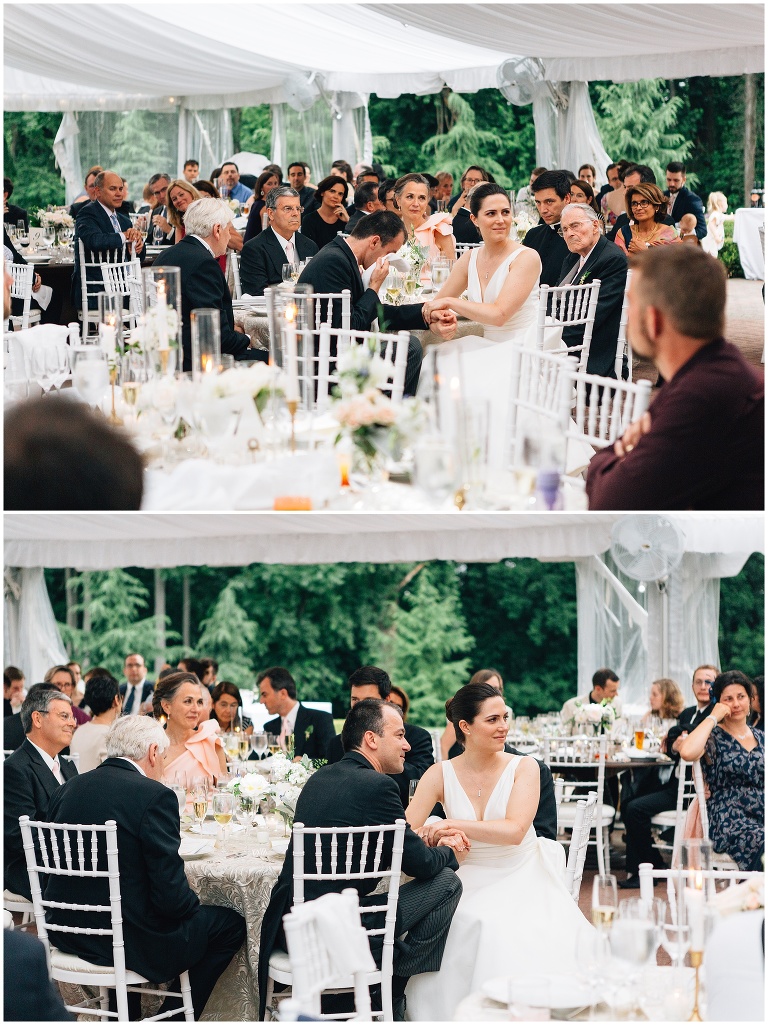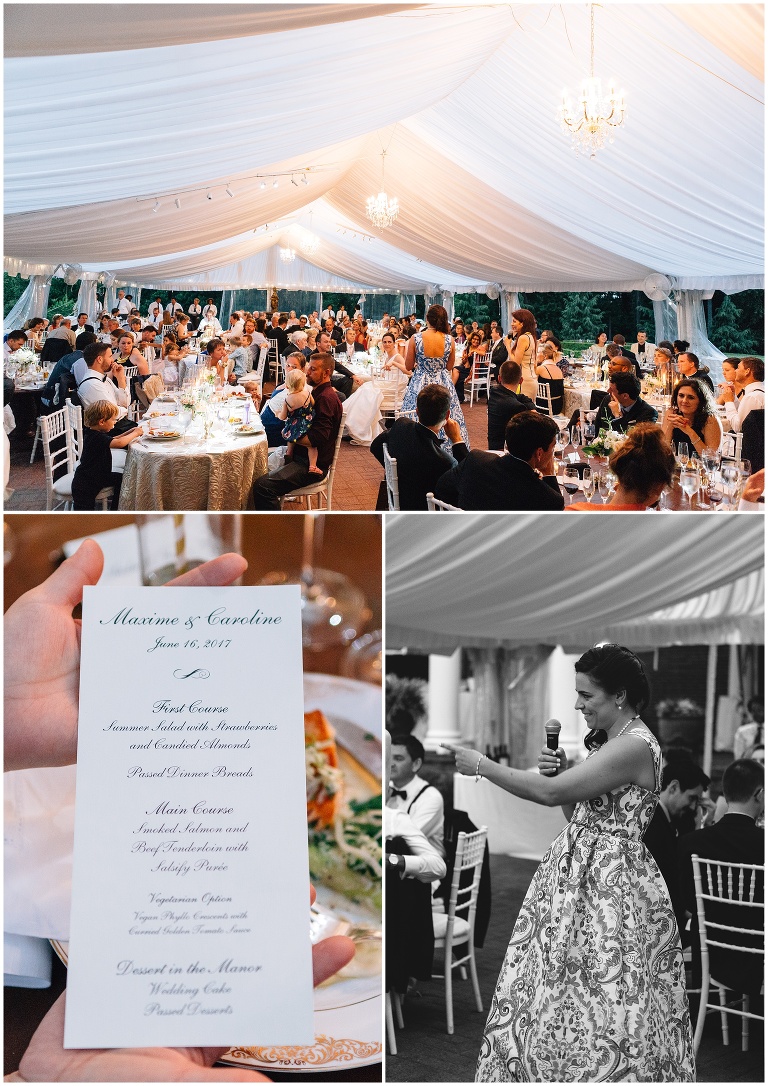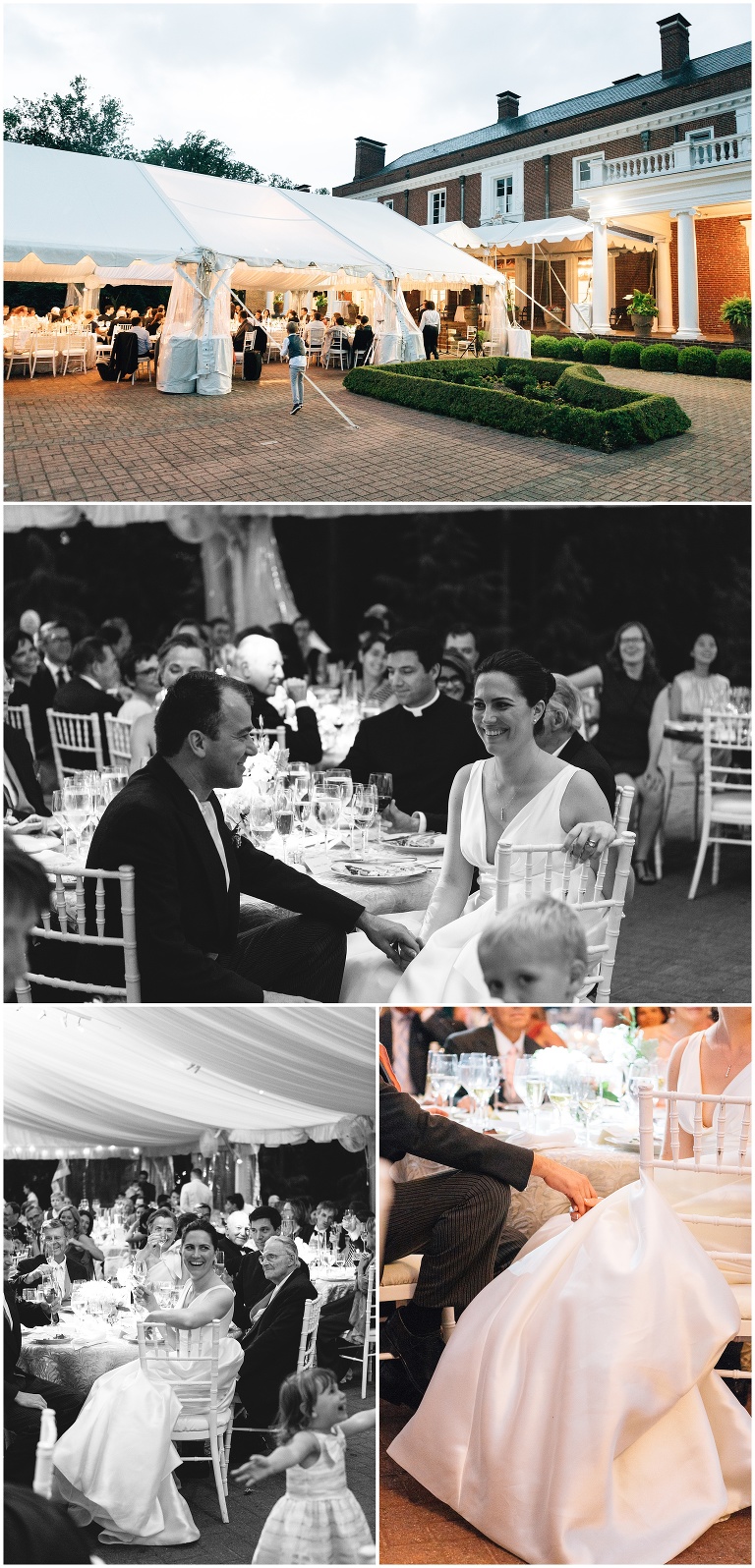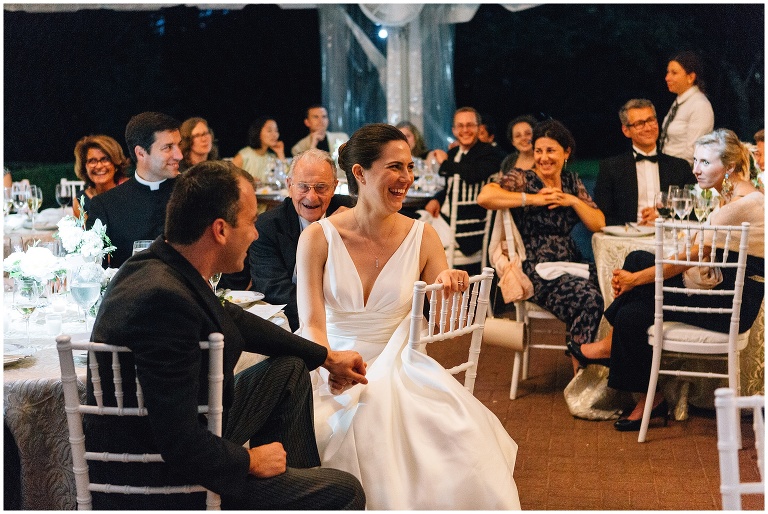 Father and daughter dance a perfect Vienna Waltz.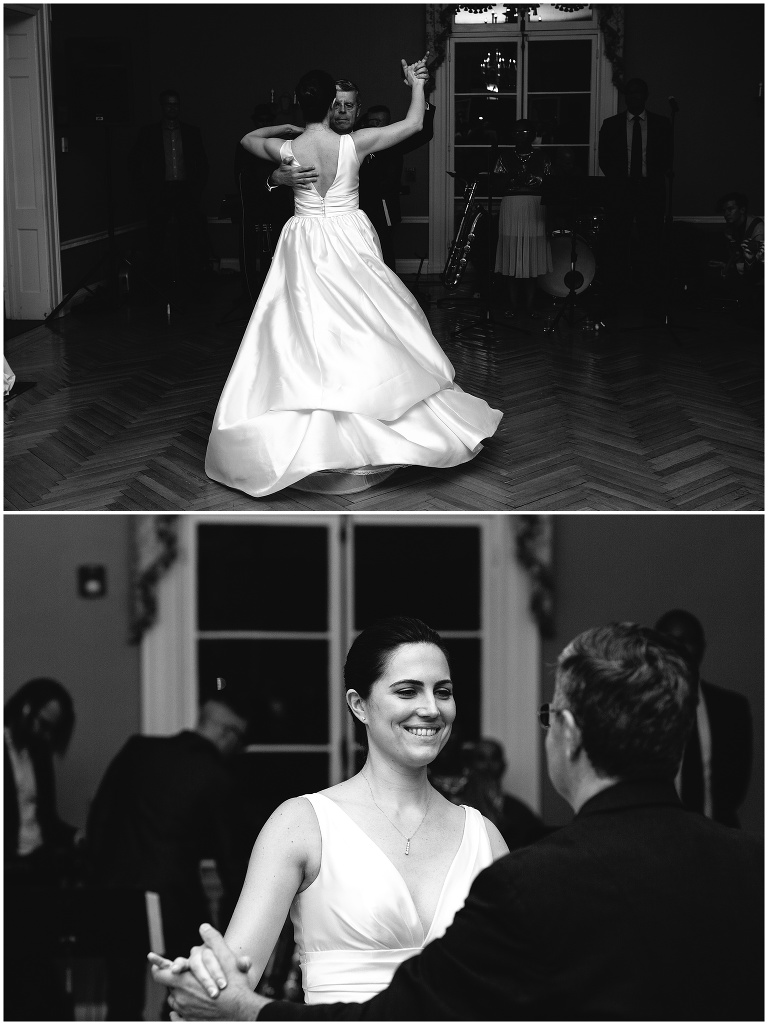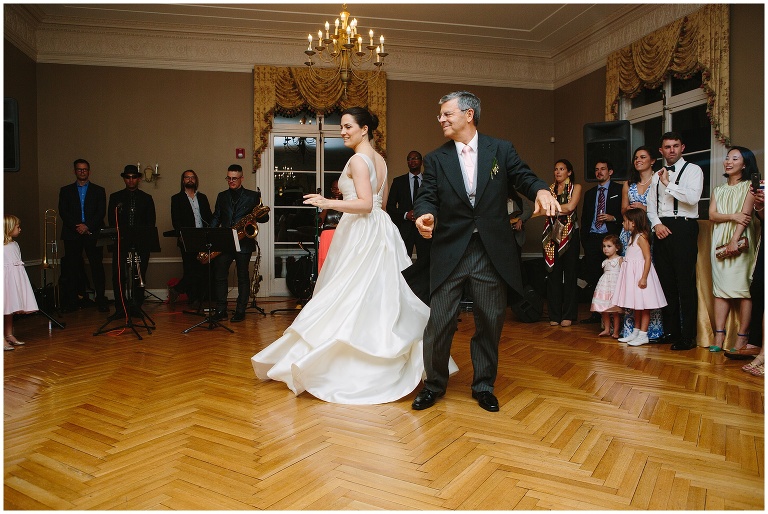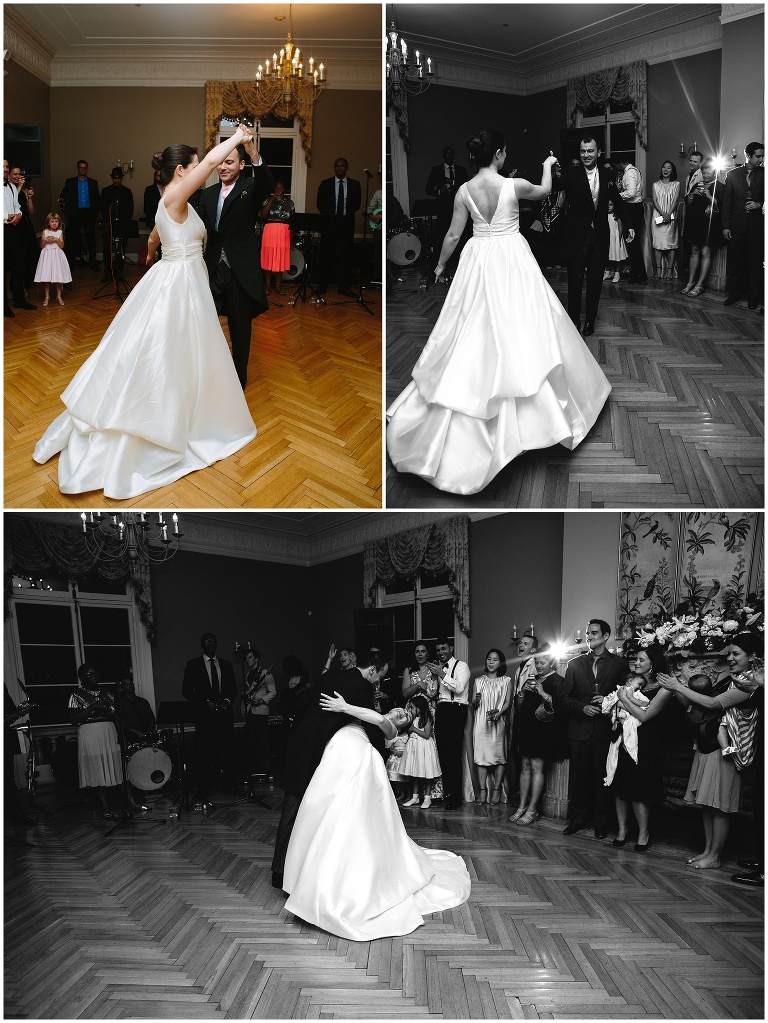 These families know how to throw a party and dance all night long!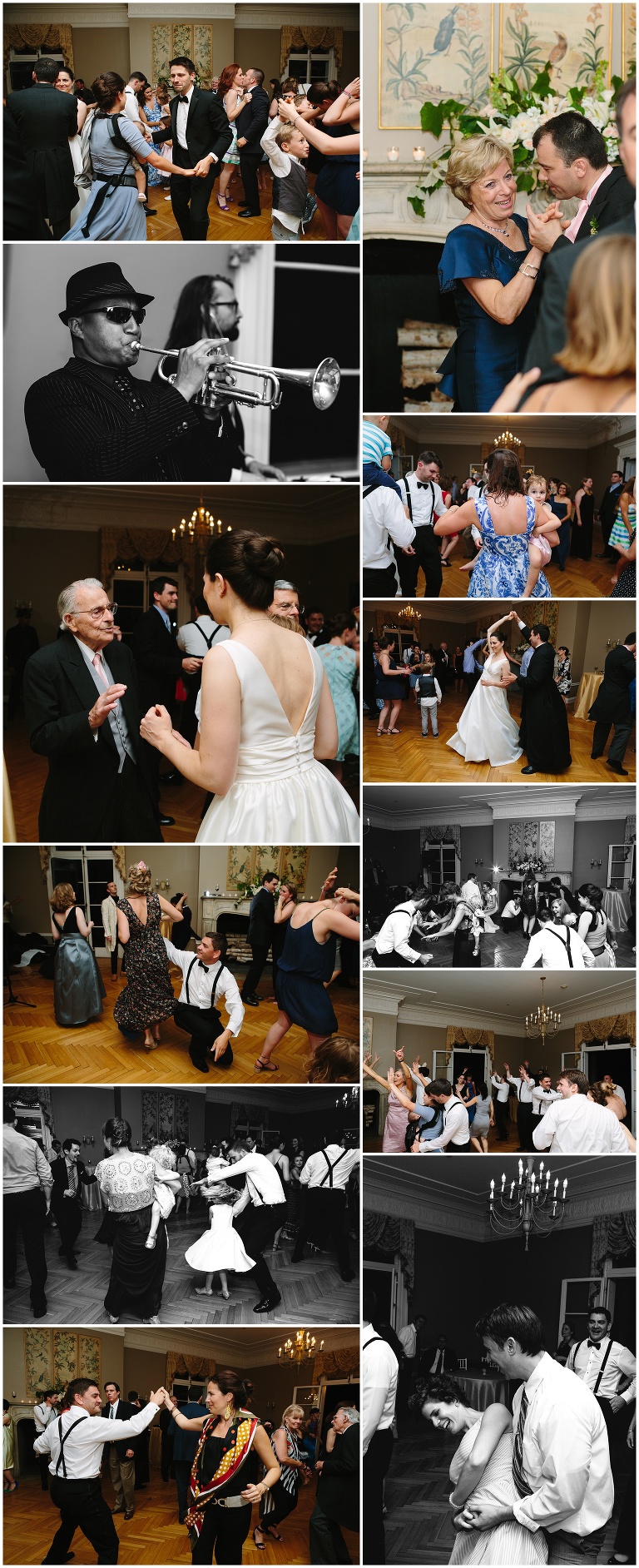 "Sweet" favors by the bride's brother and sister-in-law – East Hill Honey Co.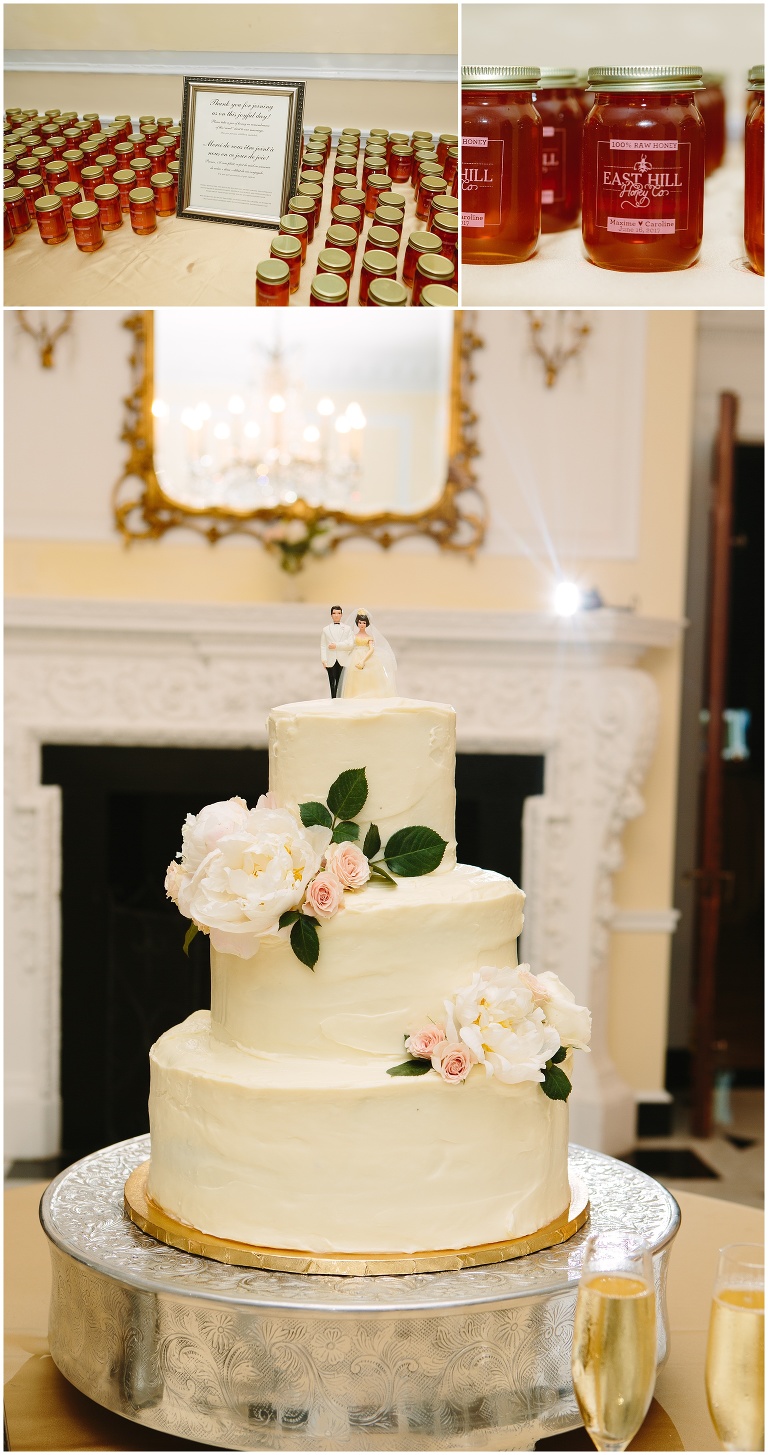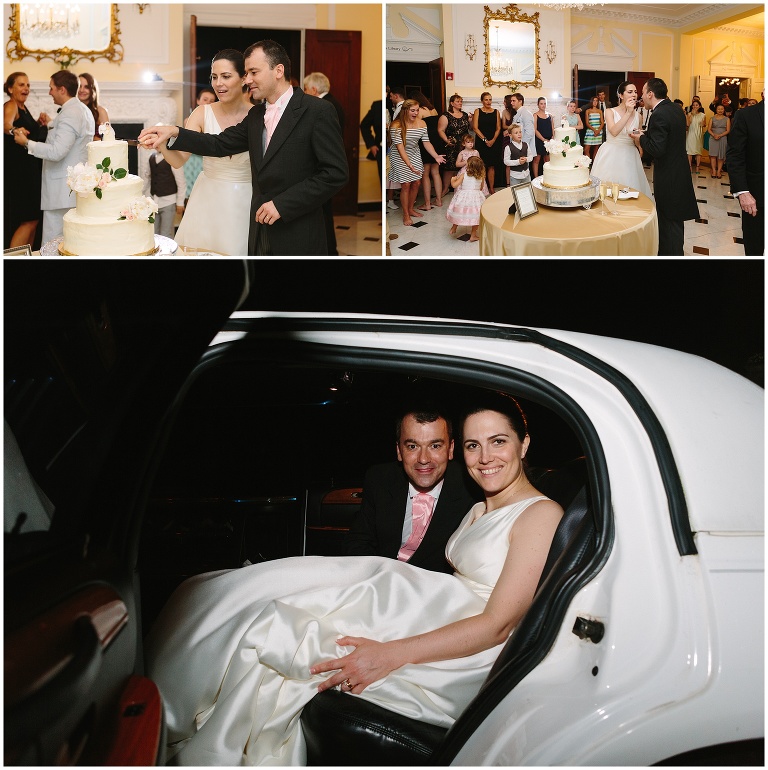 It was such a privilege to capture this day for Caroline, Maxime and their families!
And a huge thank you to the team that brought it all together!
Ceremony: St. Dominic Church 
Wedding Venue: Oxon Hill Manor 
Wedding Planner: Lauren Niles Events
Makeup and Hair: Amie Decker Beauty 
Florals: Crimson & Clover 
Band: Bachelor Boys Band 
Photography: Laura Watson Photography